The Expert Network celebrates its newest member, Dr. Alexios G. Carayannopoulos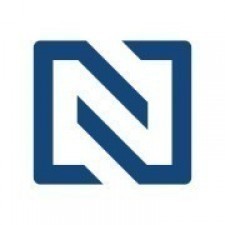 Providence, RI - April 20, 2016 - (
Newswire.com
)
​​​​​​​​​​​​​​​​Dr. Alexios G. Carayannopoulos​, Medical Director, Comprehensive Spine Center, Rhode Island Hospital, Providence, RI / Assistant Professor of Neurosurgery, Brown University Medical School, Providence, RI / CEO, Founder, Pain Spine and Rehabilitation Consulting, Inc. Boston, MA, has joined The Expert Network, an invitation only service for distinguished professionals. Dr. Carayannopoulos​​​​​​​​​ has been chosen as a Distinguished Doctor™ based on peer reviews and ratings, numerous recognitions, and accomplishments achieved throughout his career.
Dr. Carayannopoulos​​​​​​​​​ outshines others in his field due to his extensive educational background, numerous awards and recognitions, and career longevity. He earned his medical degree from Nova Southeastern University in Ft. Lauderdale, Florida, and completed his residency at Harvard Medical School and Spaulding Rehabilitation Hospital in Boston, Massachusetts, and a fellowship at Dartmouth Medical School and Dartmouth-Hitchcock Medical Center in Lebanon, New Hampshire. He also earned a Masters of Public Health from Johns Hopkins University in Baltimore, Maryland. Additionally, he is a Harvard-trained medical acupuncturist, a former US Navy Submariner, US Navy Diver, and a U.S. Navy Medical Corps-trained specialist in undersea medicine, diving medicine, and radiation health.
With 10 years dedicated to medicine, Dr. Carayannopoulos​​​​​​​​​ brings a wealth of knowledge to his industry, and in particular, to his area of expertise, pain medicine. When asked why he decided to pursue a career in medicine, Dr. Carayannopoulos said:
"When I was a kid my mother wanted me to go into medicine. I come from a family of physicians and I wanted to follow in their footsteps."
Dr. Carayannopoulos is the Medical Director, Comprehensive Spine Center, Department of Neurosurgery and Division Director of Pain and Rehabilitation Medicine, Department of Neurosurgery at Rhode Island Hospital. He is a clinical assistant professor of neurosurgery at The Warren Alpert Medical School of Brown University. He is the CEO and Founder of Pain, Spine, and Rehabilitation Consulting, Inc in Boston, Massachusetts, which is a consulting firm advising on medical and legal matters to reduce the human and economic impact of injury and disability.
As a thought-leader in his field, Dr. Carayannopoulos is a dedicated researcher, educator, author, and entrepreneur. He is the principal investigator on several research projects at Rhode Island Hospital, which focus on designing and implementing innovative technology geared toward restoring spinal function through comprehensive pain management. Working closely with other scientists and engineers, in conjunction with the private sector, Dr. Carayannopoulos is on the edge of several breakthroughs in stem cell application, spinal cord stimulation, and minimally invasive technologies to treat back pain. He noted:
"Here at Rhode Island Hospital, we are actively involved with several cutting edge research projects, including stem cell research for degenerative spine conditions through an Australian company called Mesoblast. We are studying a procedure to inject stem cells into degenerative disks in the spine, to help control back pain and to help regenerate healthy tissue. We are also collaborating with an Irish Company called Mainstay Medical, to study a minimally invasive procedure to implant a device, which would treat chronic back pain that is not responsive to more conservative options. We are also doing research funded by Medtronic that is looking at the importance of functionality and adaptive spinal cord stimulation. Finally, we are conducting research with St. Jude Medical, to better understand the patient's experience with some of their newest technology."
Dr. Carayannopoulos serves on several national committees including the American Academy of Physical Medicine and Rehabilitation, the American Society of Regional Anesthesia and Pain Medicine, the American Society of Interventional Pain Physicians, and the North American Neuromodulation Society. 
Dr. Carayannopoulos is on the editorial board of multiple internationally recognized pain and rehabilitation peer reviewed journals. He is a consultant in spinal cord stimulation and works with both academia and industry to advance the field of neuromodulation through research and education. He is actively involved in clinical research on spinal cord stimulation, stem cell therapy for degenerative disc disease, and minimally invasive implantable technology to treat chronic back pain. Dedicated to educating students both in his classroom and around the world, he has a forthcoming book entitled Comprehensive Pain Management in the Rehabilitation Patient, to be published by Springer Press in the fall of 2016. The book is the first major medical text to focus on the pain specific treatment options of patients in the spectrum of rehabilitation care.
For more information, visit Dr. Carayannopoulos​​​​​​' profile on the Expert Network here: http://expertnetwork.co/members/dr-alexios-g-carayannopoulos/2b8644ce1e0958b6
###
The Expert Network has written this news release with approval and/or contributions from Dr. Alexios G. Carayannopoulos​​. The Expert Network is an invitation-only reputation management service that is dedicated to helping professionals stand out, network, and gain a competitive edge. The Expert Network selects a limited number of professionals based on their individual recognitions and history of personal excellence.
Related Links
Expert Network Profile
Website
Contact Info:

Expert Network
#62691 228 Park Avenue South
New York
NY 10003
United States
Press Release Service by
Newswire.com
Original Source:
Dr. Alexios G. Carayannopoulos Has Been Recognized Among the Top in His Industry by the Expert Network©