Lombardi Publishing releases comments on silver and how it looks like it will outperform gold in 2015.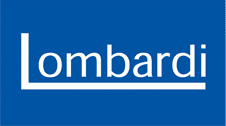 New York, NY, United States - December 22, 2014 /MarketersMedia/ —
Lombardi Publishing Corporation (www.LombardiPublishing.com), a 28-year-old consumer publisher that has served over one million customers in 141 countries, is announcing that both fundamental and technical indicators suggest silver prices will outperform gold in 2015.
"It might be a bold prediction, but both fundamental and technical cues suggest silver prices will continue to improve in 2015, surprising investors and providing them with better returns than gold bullion," says economist and lead contributor Michael Lombardi.
Lombardi explains that there are two key fundamental aspects to silver: its role as an investing instrument similar to gold and its industrial use. While the U.S. dollar and economy continue to remain strong, many investors will see silver as a great long-term opportunity, according to Lombardi.
During the first 10 months of 2014, silver production in Canada, one of the top producers of silver, fell 26% year-over-year to 415,618 kilograms; mine production in other silver-producing countries is also on the decline. As silver prices remain low, silver producers have less incentive to produce, and those whose production costs are too high are shutting down operations. (Source: "Monthly Production Statistics 2014," Natural Resources Canada web site; http://sead.nrcan.gc.ca/prod-prod/PCLM-PPMC/pclm-monthly-eng.aspx.)
"Meanwhile, the demand for silver remains strong. American Eagle silver coins from the U.S. Mint have already hit a record high for the year. Robust demand for silver bullion products also helped the Canadian Mint sell out of its Bald Eagle silver coins. Indian silver imports are also strong," Lombardi adds. "Increased demand at a time where silver production continues to dwindle supports long-term price appreciation."
On the industrial side, silver demand has been held back by economic weakness in the Eurozone, China, and Japan. Accounting for more than half of annual demand, silver is used in a wide variety of industrial uses, such as solar panels, automotive components, medicine, windows and glass, nanotechnology, batteries, electronics, and the plastics industry. An uptick in economic activity in 2015 will translate into increased demand.
Lombardi notes that technical indicators also point to silver outperforming gold in 2015, with the bull market in silver that began in 2002 continuing to find support. The price of silver has certainly come down from its peak in 2011, but it remains well above the lows it made in 2009.
"On top of that, the gold-silver ratio, which, since 2007, has had an average of 55.4, is currently at 73.51. For the gold-silver ratio to return to its historical average, gold either needs to collapse, which will not happen, or silver prices will have to increase to at least $22.00 per ounce, 34% higher than where it sits today," Lombardi concludes. "These fundamental and technical indicators could provide long-term investors with an opportunity to purchase quality senior silver producers at cheap prices."
Founded in 1986, Lombardi Publishing Corporation, which has served over one million customers in 141 countries, is one of the largest consumer information publishers in the world. For more information on Lombardi Publishing Corporation, visit www.LombardiPublishing.com.
For more information about us, please visit http://lombardipublishing.com/
Contact Info:
Name: Wendy Potter
Organization: Lombardi Publishing Corporation
Address: 350 5th Avenue, 59th Floor, New York, NY 10118
Phone: 905 856 2022
Source: http://marketersmedia.com/lombardi-publishing-corporation-predicts-silver-prices-to-outperform-gold-in-2015/70969
Release ID: 70969