Whenever there is an UFO, there is always a blurry images or shaky videos are presented, but this time you can see this in Google Maps without any doubts. It is crystal clear, no dirt in the lens or no scratches, or no weatheranomaly in the sky, it is in maps. This object can be seen in Utrecht, Netherlands. This time they captured an actual UFO Landing on a building in Utrecht.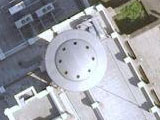 Click the above image or
here
to see that image in Google Maps. They also managed to take a picture during the invasion: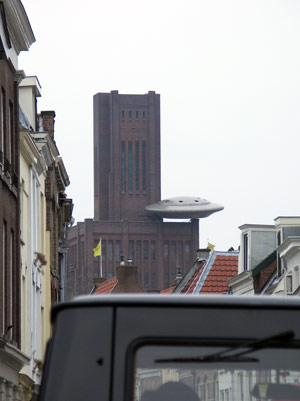 The article then says
Well, it's a real sculpture of a UFO. That counts, right?
It doesn't but makes a good one to share with your friends, who crave for actual pictures and sightings of UFO.